Glossary
Health Insurance Glossary
A health insurance policy will often include a whole host of terms and insurance-specific keywords, that may not be obvious to the layperson. So in this article, we try to go through a list of common terms you find in a health insurance policy and explain them in as few words as we can.
AYUSH/Alternative Medicine

In instances where allopathic treatments are deemed inadequate, you may need to pursue alternative lines of treatment —  including Ayurveda, Homeopathy, Unani and Siddha. These treatments are often referred to as Alternative Medicine or Ayush Treatments.

Policy Document

It's the contract that outlines the obligations of the insurer, the policyholder and any other party involved. The policy document also outlines the benefits extended to you, the exclusions, a premium chart and the total cover available to all the insured parties.

Premium

The premium includes the total sum you pay every year to have your health insurance cover all medical costs in the event of a hospitalization.

Claim Settlement

The process during which the insurance company performs all the obligations owed to the insured party. Insurance companies can settle claims on a cashless basis, without asking the policyholder to cough up any cash or they could settle claims on a reimbursement basis. During which the policyholder is expected to pay the bills and seek reimbursement from the insurer afterwards.

Co-Payment

The insurer may include a clause in your contract explicitly asking you to pay a part of the bill every time you are hospitalized. So in effect, if the bill total tallies up to Rs. 50,000, you may be asked to pay Rs. 10,000 if the insurer mandates a 20% co-payment clause.

Critical Illness

Any condition or disease that is fatal and life-threatening could be categorized as a critical illness. However different insurance companies use different classification criteria, and the only way to know if an illness is in fact deemed "critical" is to actually check the list. Also, if the list includes any of the 22 illnesses specified by the Insurance regulator IRDAI, then the definitions must fit the standardized nomenclature used in this document.

Cumulative/No-Claim Bonus

The insurer may offer you extra protection beyond the sum insured, if you can prove to them that you're keeping healthy. And they do this by extending a no-claim bonus i.e. If you don't make a claim in any given year, then the insurance company may offer a bonus (say a 50% bump on the total cover) every year on renewal. They'll do this until the total coverage breaches a certain threshold. For instance, 100% of the original sum insured.

Daycare Treatments

Any treatment that would take less than 24 hrs, undertaken under general or local anaesthesia, primarily due to advancements in medical technology can be categorized as a daycare treatment.

Rider

Add-ons you can tag along with your insurance policy to obtain coverage beyond what's usually available in the base policy. These add-ons could include inflation protection, added cover for consumables, daily hospital cash, etc.

Daily Hospital Cash

Some insurance companies may offer you a daily cash allowance during the course of your hospitalization to supplement your income. And it's usually attached as a rider.

Deductible

It's the minimum sum a policyholder is expected to pay before the insurer comes in to pay off the rest. For instance, if the deductible for a policy with a cover of 10 lakhs, is set at 5 lakhs. Then the policyholder is expected to pay the first 5 lakhs before they can leverage the insurance policy.

Domiciliary Hospitalization

Insurance companies sometimes cover treatment costs when you're hospitalized at home, if you are unable to make the trip to a medical facility or if you can't find a bed. They call these domiciliary hospitalizations.

Family Floater Policy

A policy that covers multiple individuals in a family all in a single contract. The members of the family may include parents, kids and spouses.

Free-Look Period

A grace period (usually 10 or more days) during which the policyholder can return the insurance product (cancel the contract) if it doesn't meet their expectation. The premiums will be reimbursed after adjusting for expenses incurred during the medical evaluation.

Network Hospitals

If a hospital is part of an insurer's network, then policyholders will be able to make a claim on a cashless basis. These hospitals in turn are called network hospitals.

Cashless Facility

If you had to make a claim, you can either pay the bills yourself and seek reimbursement from the insurance company or you can get the insurance company to pay the hospital directly at the time of discharge. This second benefit is outlined as cashless facility in the policy document.

Inpatient Care

If the insured person has to stay in a hospital for more than 24 hours during the course of a hospitalization, then the individual is deemed to have received inpatient care.

Maternity Expenses

All expenses related to childbirth and the newborn are collectively referred to as maternity expenses.

Outpatient Department (OPD)

OPD treatments often involve doctor visits or routine consultations. More formally, you could describe them as treatments that don't require hospitalizations.

PED or Pre-Existing Disease

If you're showing symptoms, or being treated/diagnosed for a condition that's apparent while buying the policy, then such condition will be deemed as a pre-existing disease so long as they're present 48 months before buying the policy.

Pre-Hospitalization Expenses

Insurance companies often cover expenses you incur before hospitalization. Usually, it's the diagnostic expense or consultation charges that you may have to pay for before the actual treatments. These expenses are often termed pre-hospitalisation expenses.

Post-Hospitalization Expenses

Insurance companies also cover costs you incur after hospitalization. The most obvious ones include medication costs. These expenses are often termed post-hospitalisation expenses.

Restoration Benefit

Some insurance policies will reinstate your cover in full, even if you exhaust it once. This benefit is called the restoration benefit.

Room Rent Limit

Insurance companies may impose a sub-limit on costs associated with rooms you book during the course of your hospitalization. They may do this by virtue of imposing a room rent limit or by explicitly stating the kind of room you can pick (say Duplex or a presidential suite)

Renewal

The insurance contract is usually only made available for a year or two before the policyholder is expected to resign the contract, by paying the premiums in full. This process is often called renewing the policy.

Sum Insured

It refers to the minimum sum you can claim during the course of a hospitalization, assuming there are no sub-limits involved. The total cover available to you may be higher if you were to include the added bonus and other benefits insurance companies generally offer on top. But the base cover will not be subject to change unless you explicitly request for it.

Terminal Illness

Diseases and conditions that are often deemed fatal are categorized as Terminal Illnesses.

Third-Party Administrator (TPA)

TPA's are bridge entities that liaison between the insurer and the policyholders. Oftentimes, insurance companies may set up a TPA to help their customers with the claim settlement process.

Specific Illness Waiting Period

Most insurers will draw up a list of specific illnesses that they won't cover for a set period irrespective of the policyholder in question. The waiting periods imposed are often called specific illness waiting periods.

Blacklisted Hospitals

Insurance companies will not process a claim if you were hospitalized in a blacklisted facility.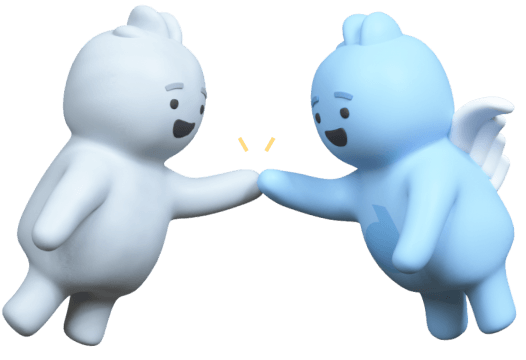 Want a policy that meets all the conditions?
Talk to us and we will help you find a policy that fits your criteria. It's free and we will never spam you. Pinky Promise.